Gervais Itsoua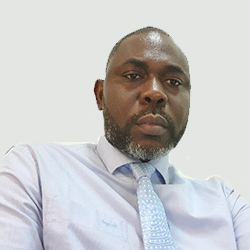 Gervais Itsoua
Senior Manager – Business Development
He's a Senior Expert on Natural Resources Management and climate change. With over than 25 years of varied professional experience and work with public administration, projects funded by donors, local and international NGOs (WWF, WCS).
Current IPCC Focal Point and former UNFCCC National Focal Point of the Republic of Congo. He actively participated in the negotiation on taking the forest sector into account, within the framework of the new global climate regime adopted in Paris in 2015. He's currently Member of the UNFCCC Consultative Group, of Experts (chair on 2019)
Before joining FOKABS, he served as Deputy Executive Secretary – Technical Coordinator of Central Africa Forests Commission (COMIFAC).
With COMIFAC, among others, he led and supervised technical and political consultations in Central Africa region in the implementation of Rio Conventions (Biodiversity, Climate change, Desertification) and initiation of common positions under regional on international negotiations within the framework of said conventions and other international processes.processus internationaux.