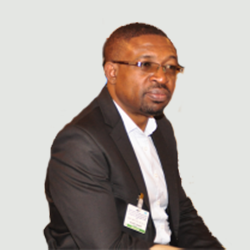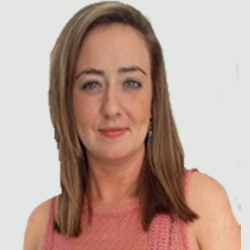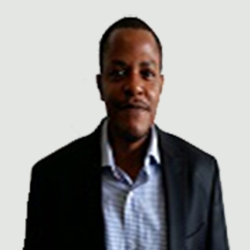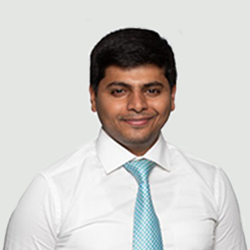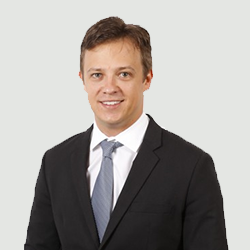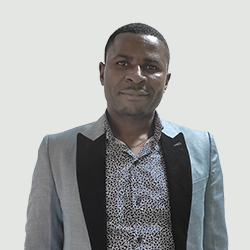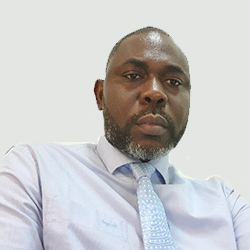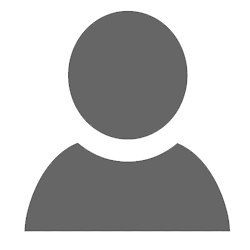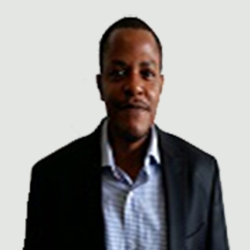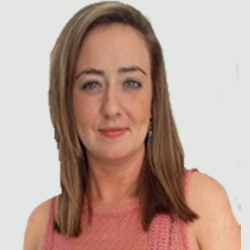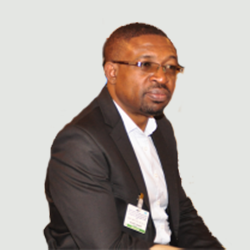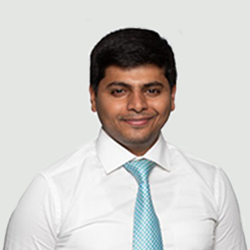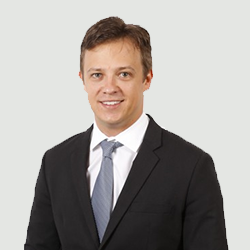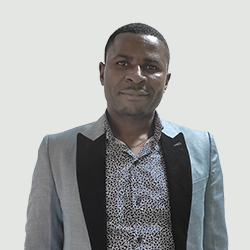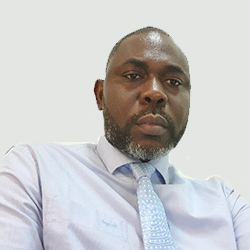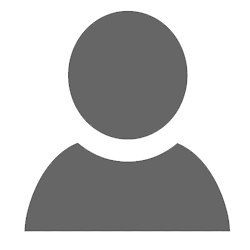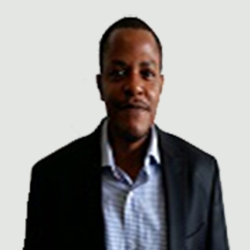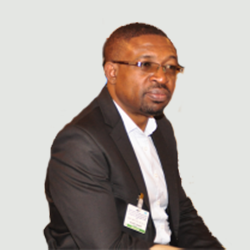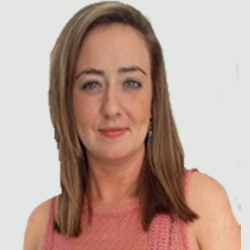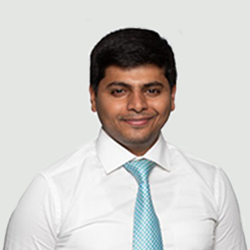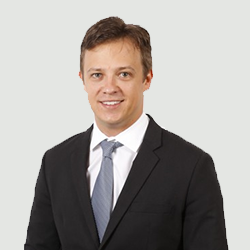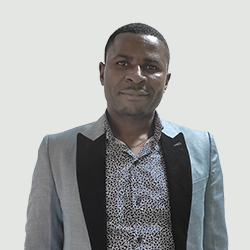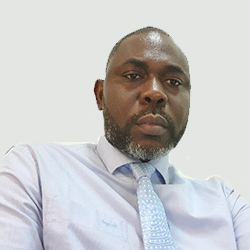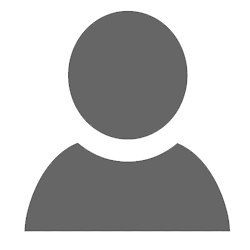 Senior Manager
Dieudonne Alemagi
Dr. Alemagi holds a Ph.D in Environmental and Resource Management from  Brandenburg University of Technology Cottbus, Germany. During his career, he has published more than 50 publications including journal articles, book chapters, policy briefs, and reports in the area of forest policy as well climate change mitigation and adaptation in Cameroon and the Congo Basin. His papers have appeared in international journals such as Climate Policy, Energy Policy, Forest Policy and Economics, Land Use Policy, Resources Policy, among others. He has held a number of high profile positions including, Climate Change and Policy Associate Scientist at the International Centre for Research in Agroforestry (ICRAF). At ICRAF, he conducted research in the areas of Climate Change Mitigation and Adaptation, Reducing Emissions from Deforestation and Degradation (REDD+), sustainable forest management, and biodiversity conservation in Central Africa. From 2008 – 2011, he was a Postdoctoral Research Fellow in the Faculty of Forestry at the University of British Columbia. During the course of his career, Dr. Alemagi has provided consultancy services to international organizations like the Rights and Resources Initiative (RRI), National Resources Canada, and the Environmental Management and Poverty Alleviation. Dr. Alemagi joined FOKABS in May 2017.
CEO
Kalame Fobissie
Fobissie is the founder and CEO of Fokabs. He provides strategic leadership to the company. Before founding Fokabs, Fobissie worked in Europe, Africa, and Southeast Asia as a climate change expert with the University of Helsinki-Finland, WWF and CIFOR. He has provided climate change advisory services to the World Bank, AfDB, GCF, UN (UNDP, UNECA, UNEP, UNFF, UNICEF, UNIDO, UNOPS, IOM) and others. He has published extensively and worked in more than 60 countries on climate change. During the drafting of the Paris Climate Agreement and its implementation rules, he led some of the negotiations for Africa.
Fobissie is a Professor at the School of International Development, University of Ottawa-Canada, and a Professor of Tropical Forest Management, University of Helsinki-Finland. He holds a PhD in Agriculture, Forestry and Climate Change, and a Master degree in Natural Resource Management from the University of Helsinki. He completed his Executive MBA at the Telfer School of Management, University of Ottawa, Canada.
Area of expertise: Strategic Leadership, Climate Mitigation, Climate Adaptation, Climate Finance, Climate Policy
Course Coordinator
Vera Morbey
Vera Morbey is currently finalizing her Master's degree in International Development and Globalization at the University of Ottawa studying. Prior to her recent studies, she taught English at the French School in Guinea-Conakry for two years. She was also a Peace Corps health volunteer for three years in Mali and Guinea-Conakry. During her time as a Peace Corps volunteer, she worked on HIV-prevention projects, Water, Sanitation and Hygiene projects and partnered with the World Food Programme, working on their school feeding initiative. She completed her Bachelor of Science degree at the University of Minnesota USA in Health and Wellness and spent six months studying public health in Senegal. Vera joined Fokabs in February 2019 and is in charge of coordinating training courses organized by Fokabs.
Senior Manager – Innovation, Strategy & Marketing
Nishant Vinayak
Nishant is a former consultant and entrepreneur based in Ontario. He has worked on innovative projects with multinational companies across Europe and the Americas. He was awarded the EY exceptional people award for creativity in 2015 and his company was listed as one of the emerging start-ups in 2016. He has a bachelor's degree in Management from the University of Leicester-UK and a diploma in International Business from ESLSCA – Paris. He is presently completing his Executive MBA at the University of Ottawa, Canada and is also a UNCTAD empretec trainer.
Area of expertise: Innovation, International Business, Corporate Strategy, Business Development, Marketing
Senior Manager – Finance and Administration
Gabriel Koerich
Gabriel has a Corporate Finance, Tax and Law background with 7 years working for PwC and has led tax functions at HSBC in Brazil for 5 years. He has degrees in Business Administration (BBA from UDESC, Brazil) and Law (UNIVALI-Brazil), and a graduate certificate in Brazilian Taxation. During 2016 and 2018, Gabriel has had relevant experience in M&A banking operations in South America as Coordinator of tax litigations issues. Between 2017 and 2019, he has structured a new finance department tax function of a major international bank in Brazil setting up new policies, systems, preparing and reporting IFRS financial statements to local regulators and to the company's shareholders. Gabriel is currently finalizing his Executive MBA at the University of Ottawa, Canada.
Area of expertise: Accounting, Risk analysis, Corporate Finance, International Tax, Legal
Manager
Elvis Ngwa
Elvis started his career in 2008 with High-Tech Cameroon Environmental Protection Association (High-Tech CEPA) as assistant to the Environmental Manager during which he supported the design and implementation of environmental advocacy projects. With MSc. in Natural Resources and Environmental Management from the University of Buea, he worked as a research assistant at the University of Buea, where he was preoccupied with environmental toxicology and remediation research in 2012. In 2013, worked with Likingi Sustainable Agroforestry Programme (LISAP) Ltd as a Project and Sustainability Manager, for two years. During this position, he assisted the company with technical support on project development and management in the cocoa sector. He also designed and implemented a sustainable farm management capacity building programme for local cocoa farmers in the South West Region, in accordance with the UTZ Certified code of conduct. Later on, as a part time teacher in the University of Buea, he taught biometry and field experimentation, in the Department of Agronomic and Applied Molecular Biology, building students' capacity on experimental designs, data collection and analytical methods. In 2016, he moved to the ERuDeF Institute of Biodiversity and Non-profit Studies, as the Assistant Director in charge of research, fundraising and partnership. He coordinated research, developed funding proposals and negotiated partnerships for the institute.  Elvis joined the FOKABS team in 2017 where he currently serves as a Climate and Natural Resources Management Analyst.
Area of expertise: Climate Mitigation, Climate Adaptation, Climate Policy
Senior Manager – Business Development
Gervais Itsoua
He's a Senior Expert on Natural Resources Management and climate change. With over than 25 years of varied professional experience and work with public administration, projects funded by donors, local and international NGOs (WWF, WCS).
Current IPCC Focal Point and former UNFCCC National Focal Point of the Republic of Congo. He actively participated in the negotiation on taking the forest sector into account, within the framework of the new global climate regime adopted in Paris in 2015. He's currently Member of the UNFCCC Consultative Group, of Experts (chair on 2019)
Before joining FOKABS, he served as Deputy Executive Secretary – Technical Coordinator of Central Africa Forests Commission (COMIFAC).
With COMIFAC, among others, he led and supervised technical and political consultations in Central Africa region in the implementation of Rio Conventions (Biodiversity, Climate change, Desertification) and initiation of common positions under regional on international negotiations within the framework of said conventions and other international processes.processus internationaux.
Area of expertise: Climate Mitigation, Climate Adaptation